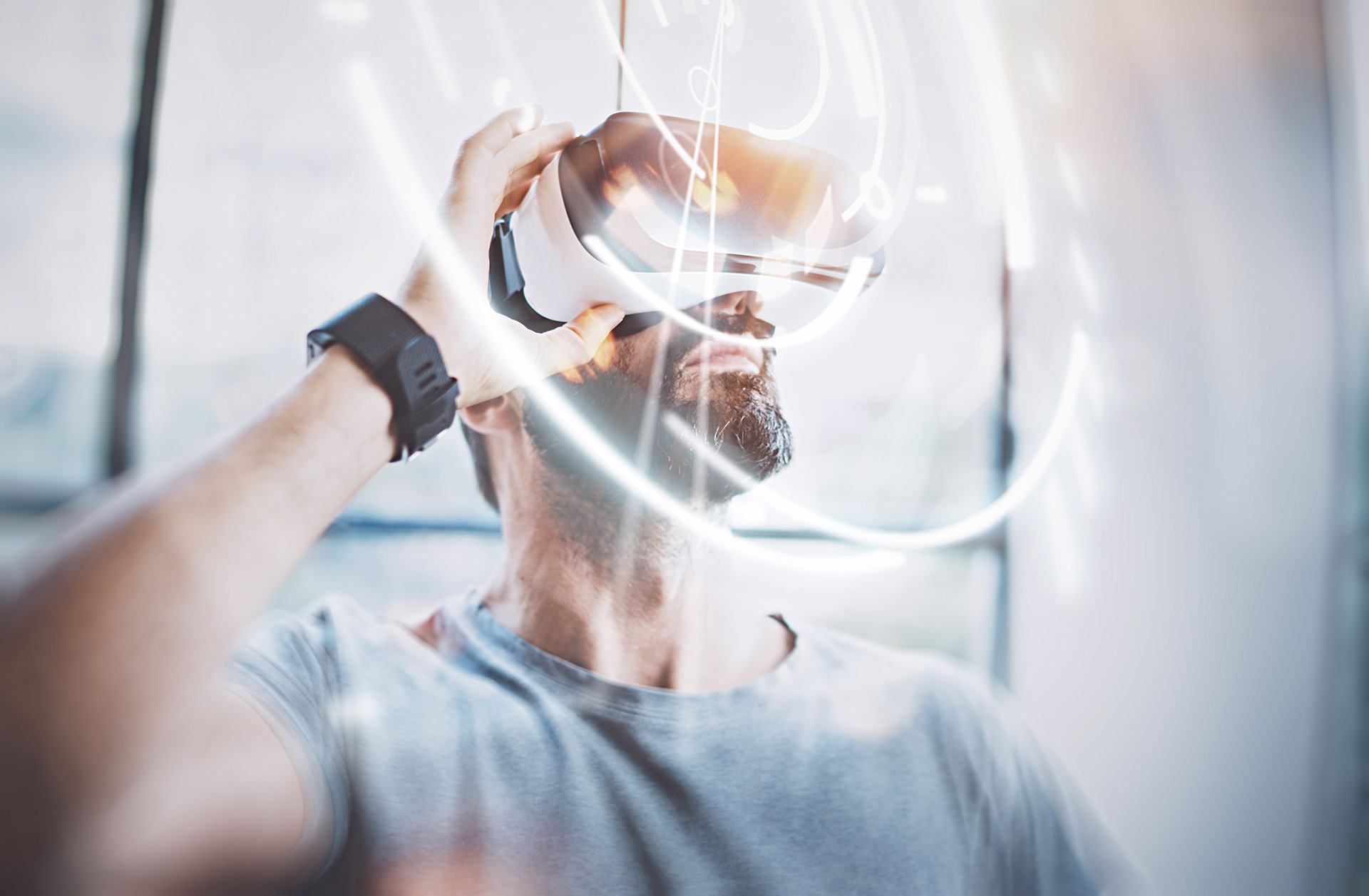 Hukuk ve Adli Merciler için Bilgi ve İletişim Teknolojileri
Yasal hizmetler sektörü günümüzde Bilgi Teknolojisindeki değişikliklere daha fazla odaklanmaktadır. BT değişiklikleri veya BT değişikliklerine uymamak müşterileri ve uygulamaları için risk oluşturabilir. Vaka Yönetimi Yazılımı, doküman yönetimi, e-posta şifrelemesi, zaman takibi, faturalandırma işleri, vaka takvimleri ve daha fazlası, BT altyapısı performansına ve BT güvenliğine daha da fazla güven duymasını sağlamıştır.
Yasal Hizmetleri sağlayan kurumlar, bulut bilişimin sunduğu esneklik ve rahatlıktan giderek daha fazla yararlanıyor. Aşağıda, yasal hizmetler endüstrisinin 2018'de "çevrimiçi" durumunun çok daha önemli bir şekilde hareket etmesinin 10 nedeni var:
Bulut tabanlı kullanım olanakları
Web sitesi katılım stratejileri ve çevrimiçi pazarlama
Online Ödeme Sistemleri
Müşteri İlişkileri Yönetim Sistemleri
Güvenli Web Servis Uygulama Hizmetleri
Veritabanı Sorguları
Vaka Yönetim Sistemleri
Yapay Zeka ve Veri Analitikleri
Otomatik yasal analiz ve sözleşme oluşturma
Tıklama başına ödeme reklamcılığı
Neden Hukuk Büroları, Teknolojileri bu kadar hızlı benimsiyor?
Çünkü zaman paradır
Evet çok sıradan bir cevap, ancak yasal şirketler için zaman paradır. Hem iç işlerinizde hem de müşterileriniz için en yüksek güvenlik seviyelerini korurken, her şeyin kesintisiz ve kesinti olmadan çalışmasını sağlamak istiyorsunuz. Yasal hizmet şirketlerinin müşterileri, teknoloji platformlarından hızlı ve güvenli bir şekilde iletişim kurmak için daha fazlasını talep ediyorlar.
İşbirliği Paradır
Belge üzerinde eş zamanlı çalışma, çevrimiçi toplantılar ve mobil cihazlar BT performansını daha karmaşık bir iş sorunu haline getiriyor. Müşterileriniz güvenli bir ortamda daha hızlı sonuçlar istemektedir.
Pazarlama Hukuk Şirketleri için MoneyCybersecurity
Client Requests for Proposals to retain legal services firms are at an all-time high. These clients "prospect" for legal services firms by doing internet research and visiting websites. Legal services firms realize the importance of marketing, websites, and technology in attracting clients and demonstrating their market differentiators. Pay-per-click advertising is already an essential source for generating new clients.
Technology is Money
Legal services firms with digital business processes, like project management systems, will see an increase in productivity and billable hours. The ability to collaborate and communicate with clients is vital to sustaining revenue growth. The use of cloud technology will continue to reduce IT infrastructure management, IT labor, and operational costs.
IT Security is Protecting Money
IT security is paramount throughout the prospect, client, and case resolution process. Both money and a firm's reputation is at stake. Based on recent market information most legal firms still have not formalized IT security policies. Attention to this formalization and security training can save your firm thousands of dollars. Even with the importance of these demands, fewer than 60% of legal firms have a "formal" IT budget process dedicating funds and training to IT Security.
Top Five Cybersecurity Mistakes and Fixes*
Based on a global study of cybersecurity professionals, the Information Systems Security Association (ISSA) and independent industry analyst firm Enterprise Strategy Group (ESG) revealed trending data finding that the cybersecurity skills shortage is worsening and becoming a rapidly widening business problem.
Top 5 Cybersecurity Mistakes for Legal Firms
Not Aligning Cybersecurity and Business Goals: Respondents suggest the number one most beneficial action organizations can take is adding goals and metrics to IT and business managers (43 percent) and vice versa.
Not Building Repeatable Processes: Survey respondents say one of the top two cybersecurity challenges is too many manual and informal processes for cybersecurity (28 percent). They suggest that the number two most beneficial action organizations can take is to document and formalize all cybersecurity processes (41 percent).
Not Investing in Training: Although companies are increasing their cybersecurity spending, especially in technology, they are investing in the wrong places. Survey respondents suggest that three of the most beneficial actions organizations can take are investing in more training and education at all levels, from non-technical employees and IT and cybersecurity teams to executive management. (Synoptek offers a Cybersecurity Training Program)
Not Providing the Right Training: Survey respondents by far look to specific training courses (76 percent) and professional development organizations (71 percent) to build knowledge, skills, and abilities (KSAs), rather than security certifications. Organizations can also employ more sophisticated and continuous training, such as "just-in-time" online training, and focus on specific skills including application and cloud security. And map these into training plans for overall career path development.
Not Assuming a Perpetual Skills Shortage in Future Planning and Strategy: Survey respondents say the number one cybersecurity challenge is the cybersecurity staff being understaffed for the size of their organization (29 percent). With no end in sight on this issue, organizations can create aggressive programs for recruiting talent from IT teams, especially IT operations and networking technology experience, as well as from business to bridge the cyber/business gap.
*http://www.prweb.com/releases/2017/11/prweb14899778.htm
"IT as a Service" Solves These Problems for Legal Services Firms
IT Services for Legal Firms 3
IT as a Service (ITaaS) is the new direction that is transforming how legal firms view their IT infrastructure, IT operations, and IT staff. ITaaS represents a holistic approach to the acquisition, deployment, and operation of IT environments. It is a better way to meet business and customer demands:
IT as a Service offers:
A flat-fee structure, so you are no longer concerned about billable hours because we are motivated to make your environment as stable as possible as quickly as possible
A very predictable cost structure without large capital expenses
Full end-user support and security
A better ROI on your IT expenses as you order just what you need
The benefits of having 24×7 support, monitoring and management of your IT infrastructure and end-user devices
Privacy, security, and compliance (all distinct issues) management
An IT infrastructure that is scaleable, if you need more of anything, you just order it
IT system performance levels are guaranteed in writing
So what does your Legal Firm need?
Synoptek provides "full-lifecycle" IT support for legal practices. By selecting only the components and support, you need your law firm can realize significant cost savings compared to in-house alternatives. Delivering secure enterprise-wide computing and IT management support in a "private/public/hybrid cloud," Synoptek offers best-in-class functionality and performance in our Tier 4 datacenters while relieving your organization from supporting underlying hardware/software and technology replacements.
By obtaining IT infrastructure support for your law firm, you can guarantee both security and performance levels (through a Service Level Agreement). Subscribe for a monthly fee rather than purchasing thousands of dollars (a capital expense) in hardware and software that has to be continually upgraded and patched, then replaced every four years.
Is IT as a Service (ITaaS) a good fit for your Legal Firm?
Synoptek blends speed, agility, and simplicity to minimize organizational challenges in scaling and managing information technology infrastructure in your legal firm. With access to best-in-class technology experts, toolsets, hardware, and software.
Ask yourself:
Is the growth of your data increasing, and your IT infrastructure cannot keep up?
Are legacy systems becoming obsolete and harder to support?
Are the number of sites, devices, systems, and users increasing?
Do clients need secure communications over mobile devices and tablets?
As everything is expanding, is your ability to manage risk, security, and compliance also growing?
Does finance want to move from a capital to an operating expense model?
Is your existing IT infrastructure fragmented and becoming more complex to manage and monitor?
Is maintenance more burdensome and licensing, and support contracts becoming problems?
If you accept that data is critical to your legal firm and that the management of that data is equally important, then you want to establish a relationship with a provider like Synoptek that will be a partner with you and not a faceless vendor who just sells commodity solutions.
Synoptek can provide your Firm:
Support for your entire IT infrastructure and all of your end-user devices
Application hosting (including all types of Case Management Systems)
Secure support for multiple users, multiple locations, and multiple devices
Secure network connectivity, VPN's
Nightly and off-site backups
Diverse carrier access
Disaster recovery services
Guaranteed performance and availability
Leave your current IT "break-fix" environment where vendor objectives are to increase billable hours. Let Synoptek Managed Services provide your Legal Practice a complete IT solution with the latest in advanced security technology and performance guarantees.
Compare IT Services:
IT Advice and Consulting: Our skilled IT Solution Architects advise companies in a highly complex information technology environment where legal firms are challenged to continue to manage ever-changing technology. Learn more…
Project and Program Management: Synoptek professionals can implement programs and project management to organize resources and drive activities to improve business results. Learn more…
IT Management and Support: Our responsive IT management and support services are based on a substantial investment in advanced IT toolsets, advanced IT service management platforms and IT professionals skilled at problem-solving. Keep your lawyers productive. Learn more…
Cloud Services: Secure, scalable, reliable, virtual, private, hybrid or public, the Synoptek cloud services package is designed for uptime, optimization, and mobility. Learn more…
Application Services: Synoptek ensures optimal performance for SaaS companies serving legal firms, application tiers: web, middleware, and databases. Learn more…
Comprehensive IT Outsourcing: With the Synoptek IT outsourcing model, companies experience cost savings, standardized operations, and efficiencies, and simplified IT management and support using our ITIL-based approach. Learn more…